Ms Emily Logan, Ombudsman for Children will launch NCP's Report 'The Irish Born Child Administrative Scheme for Immigrant Residency 2005 (IBC/05)
22 Mar 2012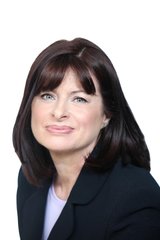 Ms Emily Logan, Ombudsman for Children launched NCP's Report 'The Irish Born Child Administrative Scheme for Immigrant Residency 2005 (IBC/05) - The impact on the families of status holders seven years on'.
Thursday 22nd March 2012, 11 am - 1 pm , The Ark Cultural Centre for Children, Temple Bar, Dublin 2.
This report is an examination of the impact of the IBC/05 scheme on the families of status holders and in particular on the children in these families seven years after the introduction of the scheme.

This report charts some of the experiences of these status holders. The people who participated in this project spoke with great conviction about their experiences of living in Ireland under the scheme and in particular the long term impact it has had on their young children.
This paper highlights only a small number of recurring issues specific to the holders of this status category. These are the impact that IBC/05 status has had on status holders': i) ability to engage in paid work and earn a living, ii) family life and the welfare of children iii) interactions with statutory service providers in this country.

View Irish Times Friday 23 March 2012

Research carried out on behalf of the New Communities Partnership (NCP) by Dr. Liam Coakley, UCC
To obtain a copy of the Report e mail info@newcommunities.ie.