NCP Youth Ireland to Represent Ireland in Italy
11 Nov 2013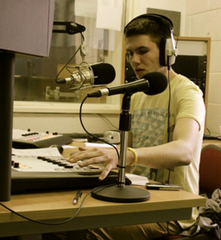 Congratulations to NCP Youth Ireland who were chosen to represent Ireland in Cisternino, Italy in European youth radio programme.
NCP Youth will present and produce a radio programme on contemporary Ireland alongside 30 young documentary makers from Armenia, Ireland, Georgia, Germany and Italy. The main aim of 'Raise Your Voice' is to develop media among young people which will look to solve conflicts between countries. 
NCP Youth team will produce and present a radio programme at 'Raise Yout Voice' , Cisternino, Italy from 10th to 20th of December 2013.
Date:  10- 20th December 2013
Location. Cisternino, Italy
For further information contact: Sevak Khachatryan, NCP Youth Ireland - ncpyouth@newcommunities.ie