NCP Leads New European Integration Project for Dublin
28 Feb 2013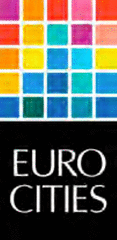 NCP leads new European project on the integration of migrants for Dublin in collaboration with Dublin City Council. 
ImpleMentoring – city-to-city support for migrant integration meets in Brussels on 27 Feb 2013. The project, to run over the next 18 months, will engage 12 member cities, two NGOs and Londonbased community investment company, MigrationWork.
NCP will lead the project for Ireland, while Eurocities co-ordinates at the European level. The next phase of the programme in Dublin will see the implementation of language supports, anti discrimination policies and diversity programmes.
Date:   Monday 25 Feb 2013
Location: Brussels
For Further Informaton Contact:  Reginald Okoflex Inya - Dublin Co-ordinator - reginald@newcommunities.ie